On average, we have a litter every 12 to 18 months.
Our golden girl, Keileidh ("kay-lee"), was bred to Linda Bell's Victor (black and tan) while we were attending the 2011 TTCA National Specialty in Harrisburg, PA in May 2011.
The puppies arrived between 11 AM and 1 PM on 19 July. Three brindle boys, one brindle girl and one white and brindle girl. Mom and pups are all doing well.
Search YOUTUBE for "metshag" and you will see some video clips at various ages.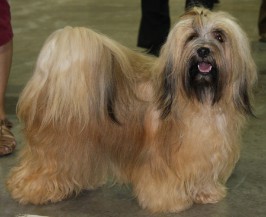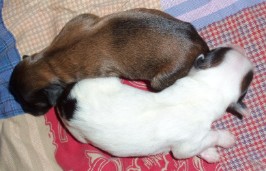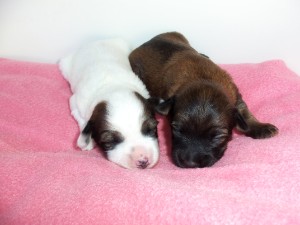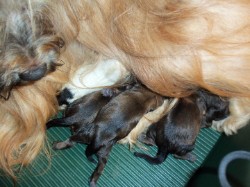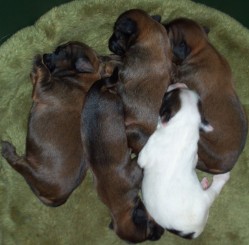 boy boy girl girl boy
5 days old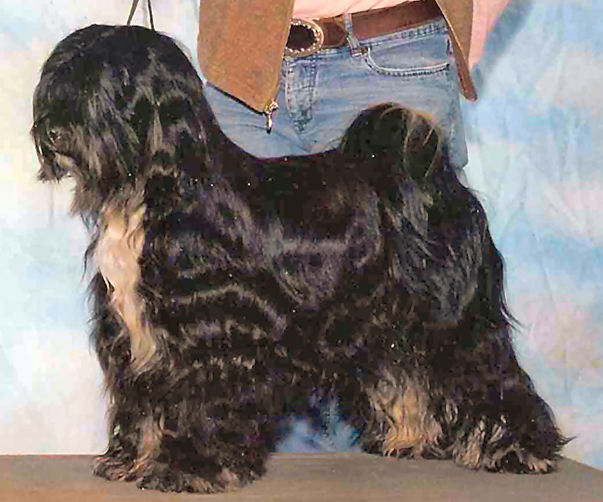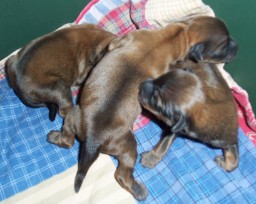 The three boys ...
already competing with each other